Meet the people behind the magic
Our team members make us proud every day. Each brings their own strengths to make your wedding a success. Together we've hosted hundreds of weddings, and we're always looking for new ways to delight couples and their guests.
Meet some of our key team members below.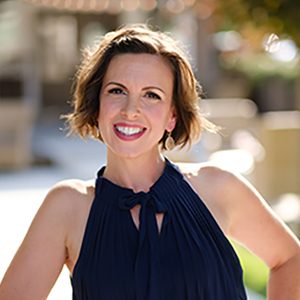 Stephanie Brown-Malenfant
Owner and Chief Event Officer
Aka: Hostess with the mostess
A born hostess and country girl at heart, Stephanie brings rural elegance to every Stonefields event. She oversees planning of all weddings, drawing on decades of events experience.
When she's not working an event, Stephanie uses her corporate background, communications degree and flair for design to expand and evolve the estate.
Owner and Chief Operations Officer
Aka: The man with the plan
Now retired from the Canadian Armed Forces, Steve executes events with military precision. He takes huge pride in his team and enjoys nurturing their talents.
Steve attends most of our weddings, providing steadfast management and ensuring a seamless service. He uses these opportunities to explore how we can take the Stonefields experience to the next level.
Customer Relations Officer
After graduating from Carleton University, Kylie became an indispensable member of the Stonefields team in 2013. Her reassuring approach and attention to detail make her the perfect 'pre-event manager.'
Kylie is our right hand. She walks couples through the process of planning their wedding. She also collects the details we need to give the team their marching orders on the big day.
Erin has an education in Fashion Merchandising, Retail Management and Interior Design. She is also a professional Make-up Artist and has specialized in wedding make-up for over 20 years. With her love of the wedding industry this position is perfect for her. She loves meeting the families and tending to all the details on the couples' special day.
Jen joined the Stonefields team in 2021, bringing her bubbly and upbeat personality to the coordinator role. Currently a student at Carleton University, she spends her weekends and summers with us overseeing our couple's event set up and liaising with their vendors. She loves when she can find little ways to make our couples faces light up on their wedding day
AKA: Keeper of the calendar
A business graduate from Algonquin College, Angela's education has helped her grow into a vital role at Stonefields. She schedules events, tours and tastings, conducts site visits and assists with customer service.
Angela's sweet demeanor and knowledge of Stonefields make her the perfect person to talk to when you first contact Stonefields.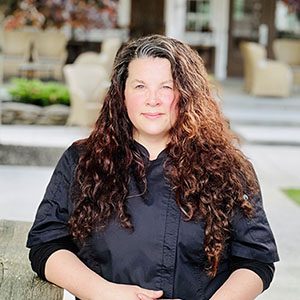 Angela brings over two decades of culinary experience and passion to the Stonefields team. She has honed her craft in the kitchens of some of Kingston and Regina's most beloved culinary institutions, most recently from that of The Opinicon where she spent 7 years as executive Chef. Angela is known around the kitchen as the pastry queen, using her love of food and artistic flair to create some of our beautiful desserts.
Toni grew up in French River, Ontario. She moved to Ottawa to pursue her culinary career, completing Algonquin College's Culinary Management program in 2017. Toni joined our team in 2021 after spending 4 years sharpening her skills in fine dining kitchens. She is thrilled to follow her dream of working in the wedding industry. Toni is in charge of making the impressive and diverse canapés we serve. We are so grateful to have her on our team!
Holly puts her counseling degree and flight attendant experience to good use at Stonefields. She maintains order with a bright smile and an upbeat spirit, making her indispensable on event days.
Holly helps coordinate the culinary team, hosts tours of the grounds and manages the fine details of every couple's big day.
Jeremy has worked in the events industry for over 10 years, and in hospitality for over 15. Most recently he was the Director of Events at The Opinicon. He is a people person, who loves developing a rapport with our couples and adapting to each guests' unique needs, which makes him perfectly suited for the wedding industry. Jeremy especially loves helping our couples create memories that last a lifetime.
Deanie has over 28 years of experience working in in a variety of hospitality roles and venues across the country. She called western Canada home for many years, working as a server and bartender for Fairmont Hotels and Resorts. When she isn't managing events at Stonefields, you can find Deanie pursuing her Pharmacy Technician diploma. She loves that her role allows her to interact with guests and allows her to be a part of such a momentous occasion for our couples.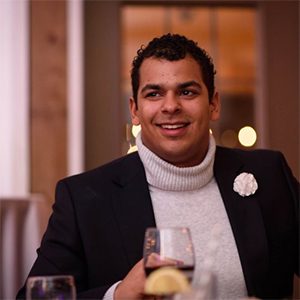 AKA: The son of Stonefields
Jacob started at Stonefields in 2012 as a part-time employee while finishing high school and his degree from Carleton University.
Jacob "grew up" on the property, having worked in almost every position including maintenance, setup crew, security and bartending. Now he uses his intimate knowledge of the estate to manage major upgrades and renovations.
Jim joined us in 2012. Having served in the Canadian Armed Forces for more than 16 years, Jim runs Stonefields' bars with meticulous attention to detail.
Jim also has a creative flair, which helps him concoct signature drinks and put new twists on old classics.
A graduate of Fanshawe College, Donna devoted many years to her family as a stay-at-home mother. Stonefields was lucky enough to scoop her up when she re-entered the market.
As the manager of "all things clean," Donna is in charge of cleaning, organizing and maintaining every nook and cranny of the estate. Her meticulous attention to detail means Stonefields always looks its best for couples.
"Stonefields staff are unbelievable… they are professional, flexible and accommodating. I was absolutely blown away by the level of service."
VICTORIA, BRIDE – MAY 2018
Learn more about Stonefields weddings
We'd love to discuss your ideas, answer your questions or offer you a tour.